Incorporation of an SARL under French law
The SARL is currently the most popular form of company (with the Société Anonyme) in
An SARL is formed by the subscription for the entire amount of the capital and the adoption of by-laws by (i) a minimum of two and a maximum of fifty business associates (associés) or (ii) by only one partner (in which case it is called an EURL). An SARL comes into legal existence upon its registration in the Commercial Register. An SARL may indeed be created by, and may continue to exist with, only one shareholder (an individual or a legal entity know as the associé unique). An EURL is considered to be a special type of SARL and is subject to all the regulations applicable to an SARL unless the text specifically indicates otherwise.
For your information, you will find here below a more detailed memorandum applicable to both the SARL and the EURL.
Information to be provided for registration of an SA or an SARL:
To briefly summarise, please note that in particular the following documents are required for purposes of registering SARL in the Commercial Register:
· 4 original copies of the articles of association duly signed by all the partners in an SARL ;
· One original copy of the certificate of deposit of funds issued by a bank ;
· For the manager (gérant
I draw your attention to the fact that a business permit (carte de commerçant étranger) is required for all individual foreigners (with the exception for the citizens of EU members) wishing to carry on a business activity or to manage a company in France. The fact that the individual does not reside in France does not exempt him from the requirement of a business permit. Therefore, should the manager(s) are to be non EU national, a copy of the business permit is required except if the manager(s) to be hold a residence permit in France which is not temporary. It is to be noted that the filing of the application for a foreigner business permit may take approximately 2 or 3 months even if a simplified procedure is available under certain conditions.
· A document evidencing the existence of the registered office (free domiciliation or paid domiciliation i.e. a lease) is required ;
· Several information and/or documents are required concerning the statutory auditor appointed in a SA (it is not mandatory in small SARL to appoint such a statutory auditor).
For more information, you will find here below a more detailed memorandum concerning the lists of information and documents requested for the registration of an SARL which is applicable to both the SARL and the EURL.
Time required for the incorporation of an SARL:
The time period needed to obtain the certificate of incorporation (extrait K Bis) is approximately two weeks in Paris. This implies that all relevant information and documents are given and that a bank account has been opened in France and the funds are deposited. As mentioned above, the time period to obtain the extrait K Bis may be longer if the company is not to be registered in Paris.
Fees and expenses
The fees and expenses for the preparation of the documentation (drafting of articles of association, minutes and various documents) required for the registration of a company as well as the fulfilment of the corporate formalities is amounted to approximately FF 15.000 for a SARL, including official taxes, being specified that this estimate does not include any translation costs and documentation to be prepared for the application of a business permit and/or any employment contracts.
Das vollständige Dokument können Sie nach dem Kauf sehen, als Worddokument (.docx) speichern und bearbeiten.
zzgl. MwSt., garantiert keine Folgekosten,
zeitlich unbeschränkter Zugang
Weitere Informationen zur Mustervertragsdatenbank
Sie haben bereits einen Zugang? Melden Sie sich bitte hier an.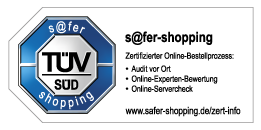 Kostenloses Hilfe-Forum: Unsere Anwälte beantworten gern Ihre Fragen zu "Anschreiben II " in unserem HilfeForum.
Sofort downloaden und anpassen: Alle Verträge können Sie gleich nach dem Kauf in den üblichen Programmen (z.B. Word) bearbeiten und anpassen.
Kompetente Beratung durch unsere Rechtsanwälte: Falls Sie das Dokument "Anschreiben II " oder einen anderen Vertrag bzw. Vorlage anwaltlich anpassen wollen stehen Ihnen unsere Rechtsanwälte gern zur Verfügung. Fragen Sie uns nach einem Kostenvoranschlag!